So my insurance claim was denied, now what?  The Horton Law Group, P.A. will help you evaluate your claim to determine if you have a case for common law bad faith against an insurance carrier or a Florida statutory cause of action for bad faith against an insurance company.  Under Florida law, you can allege both, but your damages will be limited to one or the other. 
QUALITY LEGAL REPRESENTATION YOU CAN TRUST
IT'S OUR POLICY!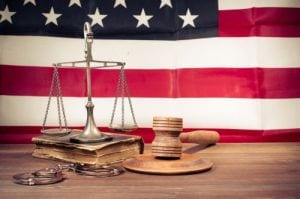 Before we begin, it is important to understand the difference between a first party claim and a third party claim against an insurance company.  Here is a basic explanation of first party claims vs. third party claims for bodily injury or personal injury.
A first party claim
is made by a policy holder to his or her own insurance company. These claims are contractual; meaning that they arise out of a contract (the insurance policy) between the insurance company and the policy holder. They may be claims again the policy-holder's own Medical Payment coverage or Personal Injury Protection coverage, or the like. These policy provisions pay up to the policy limits, which are usually low, for incurred medical expenses and/or lost wages due to injuries caused by the accident. They do not pay additional monies for pain and suffering.
A third party claim
is made by an injured person against the insurance policy that covers the at-fault person. Usually, there is no contract between the insurance company and the injured party in this case. A third-party claimant may recover medical expenses, lost wages, property damage and additional monies for pain and suffering or inconvenience. This is also called a liability claim because someone else is liable (responsible) at least in part for the injured person's damages. (Liability coverage policy limits tend to be much higher than first party coverages.)
Liability is another word for responsibility or obligation of the person at fault.  The injured party may recover from the at fault party, the following: compensation for pain, suffering and/or inconvenience and they may even recover punitive damages to punishment or deterrent to the at-fault party from engaging in said behavior in the future.
SO WHAT IS BAD FAITH?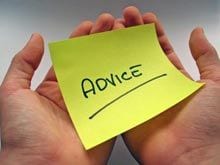 Florida law is focused upon the conduct of insurers when determining whether they have acted reasonably in the discharge of the fiduciary duty they owe their policy holders.  The measure of whether an insurer has acted in good faith is, necessarily, determined by an assessment of the lengths to which the carrier went in an effort to provide the insured with the protection afforded by the insurance policy. It is for this reason that the focus in a bad faith case is upon the conduct of the insurer and not the person making the claims or presenting any opportunity for settlement. If the liability insurer undertakes a prompt investigation of the loss, timely evaluation of the legal liability of the insured, communicates to the insured the material events of the adjustment process, and acts reasonably with regard to opportunities to settle the loss and protect the assets of the insured, then it has no fear from Florida's bad faith laws.
With respect to the arbitrary and unrealistic time deadlines, the authors look for support in DeLaune v. Liberty Mutual Insurance Co., 314 So. 2d 601 (Fla. 4th DCA 1975), where no support is to be found. There, the claimant made a demand for policy limits, but required payment in 10 days. Neither the court nor the jury was impressed by that unreasonable time limit, and the bad faith claim was lost at trial and affirmed on appeal. In affirming, the Fourth District specifically noted that the 10-day time limit was "totally unreasonable under these circumstances," and that it was a charade designed to "set-up" a bad faith suit.10 Subsequent cases have expanded on that and even determined that attempts to limit insurers to 30 days to verify a claim and pay limits cannot establish bad faith, as a matter of law, resulting in summary judgments against the claimants on their bad faith claims.11 Thus, it is clear that the legal system has properly responded to unreasonable time demands to establish bad faith, and clearly determined it to be an ineffective tactic. Thus, established case law again completely undermines the article's premise that any amendment to Florida's bad faith law is needed to address a contrived concern, much less the dramatic and unwarranted amendment proposed by the authors.
The second set-up tactic that the authors rely upon involves settlement demands incapable of an insurer's reasonable acceptance. Examples advanced include demands that contain confusing or ambiguous terms that the claimant's attorney refuses to clarify or to otherwise cooperate with the insurer's efforts to negotiate a settlement. Again, existing Florida law completely undermines the authors' assertion that any amendment in bad faith law is needed to address the ability of an insurer to defend its conduct by showing that it did not have a reasonable opportunity to settle the claims. The authors suggest that insurers are hamstrung by being prevented from even presenting evidence that such offers were not made in good faith.
There is a common law duty of good faith that insurance carriers must comply with and there is a statutory cause of action against insurance carriers for bad faith governed by F.S. §624.155.  So which causes of action do I allege?
A Florida Supreme Court's opinion issued at the end of May 2012, tackled several issues of concern to Florida insurers, including the viability of a claim for breach of the covenant of good faith and fair dealing and the effect of an insurer's failure to comply with certain statutory requirements on wording and type-size in its policy.  (QBE Insurance Corporation v. Chalfonte Condominium Association).
Until the twentieth century, actions for breach of insurance contracts in Florida were treated the same as any other breach of contract action.  As insurance took on a larger institutional role and liability policies, which included a duty to defend and right to control a case, began to replace traditional indemnity polices as the standard policy form, courts started distinguishing insurance contracts from other types of contracts.  Courts held that insurers owed a duty to their insureds to refrain from acting solely in the insurers' own interests in settlement.  State Farm Mut. Auto. Ins. Co. v. LaForet, 658 So.2d 55, 58-59 (Fla. 1995).
Florida courts impose a duty on liability insurers to act in good faith when defending insureds against third-party claims, and courts recognize a common law cause of action for bad faith within the context of third-party actions. Boston Old Colony Ins. Co. v. Gutierrez, 386 So. 2d 783, 785 (Fla. 1980).  Third-party bad-faith actions involve claims "in which an insured sues his liability insurance company for bad faith in failing to settle a claim which ultimately results in a third-party judgment against him in excess of the policy limits."  Time Ins. Co. v. Burger, 712 So. 2d 389, 391 (Fla. 1998).  Even though the alleged bad faith conduct occurred between an insurer and its insured, Florida courts also allowed the injured third-party (not a party to the insurance contract) to bring a bad-faith action directly against the insurer without requiring an assignment of the cause of action by the insured. See Thompson v. Commercial Union Ins. Co. of New York, 250 So. 2d 259 (Fla. 1971).
A bad-faith action for first-party claimants (i.e., the insured) did not arise until much later.  For a long time, Florida was among a few states which distinguished between an insurer's duties regarding first-party and third-party claims.  This was because the duty owed to a first-party claimant (the insured) was based on that legal relationship being one of "debtor and creditor." Baxter v. Royal Indem. Co., 285 So. 2d 652, 657 (Fla. 1st DCA 1973).  This changed in 1982, when the Florida Legislature enacted Fla. § 624.155, "designed and intended to provide a civil remedy for any person damaged by an insurer's conduct."  Allstate Indem. Co. v. Ruiz, 899 So. 2d at 1124 (Fla. 2005).
Now there is a statutory duty imposed on insurance carriers.  Florida State Section 624.155, provides, in part, that "[a]ny person may bring a civil action against an insurer when such person is damaged [by an insurer] not attempting in good faith to settle claims when, under all the circum-stances, it could and should have done so, had it acted fairly and honestly toward its insured and with due regard for her or his interests . . .".
Thus, Section 624.155 created a statutory first-party bad-faith cause of action, as well as codified prior decisions authorizing a third party to bring a bad-faith action under the common law.  Importantly, the statute establishes a precondition to a bad faith action, requiring that the insured and third-party must first file a Civil Remedy Notice with the Florida Department of Financial Services and give the insurer a 60-day cure period.  It also created a bifurcated scheme, in which the insured and third-party must first obtain a favorable adjudication regarding coverage before bringing a suit against the insurer for bad faith.
In the past, the insured could attempt to obtain the benefit of the Section 624.155 claim of first-party bad faith without filing a civil remedy notice or bifurcating the coverage claim and the bad faith claim.  Insureds were bringing a coverage lawsuit and including a claim for "breach of the covenant of good faith and fair dealing," as distinguished from a statutory bad faith action.  The benefit to the insured was that this placed additional pressure on the insurer to settle and, perhaps more importantly, arguably made the insurer's claim file relevant and discoverable prior to adjudication of whether there was coverage for the claim.
The recent Chalfonte opinion changed this.  The Chalfonte case arose from a claim of loss resulting from Hurricane Wilma.  Dissatisfied with its insurer's investigation and processing of the claim, the insured filed a multi-count complaint in federal district court.  Count One was for declaratory relief.  Count Two was for breach of contract.  Count Three was for breach of the covenant of good faith and fair dealing.  Count Four was for violation of Fla. Stat. Section 627.701(4)(a) governing certain disclosure and typeface requirements for language in a policy affording property insurance.  The district court dismissed Count Four, ruling that the statute offered no private right of action, and the case went to trial on the remaining claims.  A jury returned a verdict for the insured and judgment was entered for $8,140,099.68, and reduced on motion to $7,237,223.88.
The court addressed the following issues:
Does Florida law recognize a claim for breach of the implied warranty of good faith and fair dealing by an insured against its insurer based on the insurer's failure to investigate and assess the insured's claim within a reasonable period of time?
If Florida law recognizes a claim for breach of the implied warranty of good faith and fair dealing based on an insurer's failure to investigate and assess its insured's claim within a reasonable period of time, is the good faith and fair dealing claim subject to the same bifurcation requirement applicable to a bad faith claim under Fla. Stat. § 624.155?
May an insured bring a claim against an insurer for failure to comply with the language and type-size requirements established by Fla. Stat. § 627.701(4)(a)?
Does an insurer's failure to comply with the language and type-size requirements established by Fla. Stat. § 627.701(4)(a) render a noncompliant hurricane deductible provision in an insurance policy void and unenforceable?
Does language in an insurance policy mandating payment of benefits upon "entry of a final judgment" require an insurer to pay its insured upon entry of judgment at the trial level?
In analyzing the first question regarding the viability of a non-statutory claim for breach of the covenant of good faith and fair dealing, the Florida Supreme Court reaffirmed the fact that Florida does not allow a common law first-party bad-faith action, and found that a claim for breach of the covenant of good faith and fair dealing is, in essence, indistinguishable from a claim for statutory bad faith.  Accordingly, the Court answered the first certified question in the negative, explicitly ruling that "such first-party claims are actually statutory bad-faith claims that must be brought under section 624.155 of the Florida Statutes."
One of the most significant impacts of the Chalfonte case will be felt in the scope of discovery sought and permitted in coverage litigation.  Because coverage and bad faith claims are bifurcated in Florida, claims handling discovery is generally not permitted in the breach of contract phase.  However, where novel theories such as those advanced inChalfonte are litigated, the scope of discovery can be a great source of friction.  By rejecting the viability of a claim of breach of implied duty of good faith and fair dealing (brought as an undercover statutory bad faith claim), the Florida Supreme Court in effect also rejected discovery beyond that likely to lead to the discovery of admissible evidence of breach of contract.  Moreover, in its analysis of the federal and similar state rules of civil procedure regarding appeal bonds, the Florida Supreme Court safeguarded the ability of an insurer to stay execution of a large adverse judgment pending the outcome of an appeal on the issue of whether there is coverage for the judgment.  If you would like more information on Florida Insurance Bad Faith Law, please contact the Horton Law Group.
If you believe your insurance claim was been wrongfully denied, we can help.  Please call the Horton Law Group, P.A. at 561-299-0018 to schedule your free consultation. 
Examples of Bad Faith: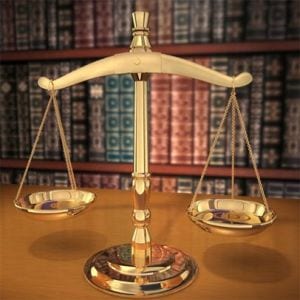 In Barry v. Geico General Insurance Co., 938 So. 2d 613 (Fla. 4th DCA 2006), the jury ruled in favor of the insurance company on a third-party bad faith claim. On appeal, the claimant argued, inter alia, that the insurance company was improperly permitted to present evidence as to the claimant's motives and her attorney's conduct in declining to settle. That argument was rejected, with the court clearly holding that such evidence was relevant and admissible, even though the focus of an insurance bad faith case is primarily on whether the insurer fulfilled its duty to the insured.12 The court stated that inquiries into the prior conduct and motives of the claimant were relevant and admissible because the insurer can defend on the ground that there was no realistic possibility of settlement within the policy limits, based on the claimant's intransigence. The Barry court stated: The jury could have concluded that the failure of [the claimant's] attorney to notify GEICO of his representation coupled with her refusal to meet with Stone on the settlement, among other incidents, showed that she did not want to settle with GEICO for the policy limits. Thus, GEICO did not inject irrelevant information into the case.
Additionally, in a published federal decision, it was specifically noted that a claimant's unwillingness to settle was "not completely ignored under Florida law," but was a relevant factor when the insurer is attempting to prove the defense that the claimant was actually unwilling to settle for the policy limits.
In Berges, James Taylor's wife was killed and his daughter seriously injured by a drunk driver. The insurance policy providing coverage to the drunk driver had limits of $10,000 per claimant. Mr. Taylor did not impose unreasonable deadlines in his offer and, in fact, did not even make an offer to settle until more than two months after the accident, when he hand-delivered an offer to settle for the $20,000 policy limits. At that time, the insurer had already conducted an investigation and issued a report concluding that its insured was completely at fault, and confirmed that Mrs. Taylor had died and that the daughter's medical bills already exceeded $30,000. Although initially there was a coverage issue, six days after Mr. Taylor's offer, the insurer concluded its coverage investigation and decided to extend coverage.
Mr. Taylor's offer contained simple terms: The insurer should pay the $10,000 for the death of his wife within 25 days, and the $10,000 limit for his injured daughter in 30 days. In his letter, Mr. Taylor informed the insurer that he needed the money because he had missed a great deal of work due to the accident and because he was getting doctor bills almost daily for the injuries to his daughter. Mr. Taylor did not even request immediate payment of the $20,000; he alternatively proposed that the company deposit the $20,000 into an interest-bearing account, with the interest payable to the Taylor family when ultimately paid. Mr. Taylor acknowledged that court approval might be necessary to settle his daughter's claim, and promised to cooperate with the company to obtain that approval.
Responding to the offer, the insurer neither paid the money nor deposited it in an interest-bearing account during the time specified in the offer. After his offer, Mr. Taylor received one phone call in which the insurer's attorney represented that his client was willing to pay the policy limits, but it never materialized. No extension was requested by the insurer, yet Mr. Taylor did not hear anything further until after the deadline had passed. All along, the insurer never advised its insured that there was an opportunity to settle the claim within the policy limits; it only told him that it had a valid legal reason to deny coverage, and then it handled the claims against him without any input from him.
As pointed out by the Supreme Court in Berges, there was no evidence that Mr. Taylor failed to cooperate or do anything he was asked by the insurer or its attorneys. He had already begun the process of being appointed personal representative and indicated his willingness to work with the insurer regarding the proceedings necessary to settle his daughter's claim. Only after receiving absolutely no action by the insurer within the deadline, nor any requests for an extension, did Mr. Taylor revoke the offer to settle. Ultimately, Mr. Taylor was successful at trial on his bad faith claim, and the Supreme Court upheld that verdict.
Thus, Berges was not a situation where the insurer did not have an adequate opportunity to investigate the claim, or was denied any information requested from the claimant, nor was there any evidence the claimant was not negotiating in good faith. Therefore, despite the authors' heavy reliance on the dissenting opinion, the facts of that case do not support its premise that the Supreme Court somehow authorized unfair tactics which could set-up bad faith claims. Moreover, the court did not rely solely on the insurer's failure to respond to Mr. Taylor's settlement offer as a basis for the jury's findings of bad faith, but applied the totality of circumstances test. Additional facts supportive of the jury's verdict included the insurer's failure to notify the insured of the possibility of settlement, that the insurer incorrectly took the position that Mr. Taylor's offer was invalid without prior court approval, and other acts and omissions that resulted in the failure to ensure payment of the policy limits within the time demands.
If your insurance claim was wrongfully denied – call the Horton Law Group, P.A. at 561-299-0018 today to schedule your free consultation.