Incorporation & Planning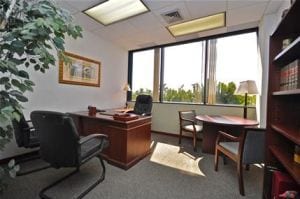 Making the decision to start you own business is very exciting. One of the many keys to a successful business is implementing a solid foundation. There are many initial steps that must be followed to ensure your business is set up in compliance with Florida law and federal taxation laws so that you can avoid creditors from "piercing the corporate veil." For example, Florida recognizes the following types business entities: C Corporation, S Corporation, Limited Liability Company, Partnership, Limited Partnership, Limited Liability Company, Professional Association, among others. Choosing the correct business entity to suit the needs of your company is critical, it will also determine your tax liability and annual corporate compliance procedures. If your business is properly set up, it should protect your assets from personal liability.
Incorporating your business is just the tip of the iceberg, there are many time sensitive deadlines to comply with such as:
obtaining a city and county occupational license,
obtaining a FEIN for tax purposes,
obtaining insurance,
executing corporate documentation such as bylaws, operating agreements, partnership agreements or shareholder agreements,
obtaining a corporate seal,
holding an organizational meeting and
opening operational accounts, among other things.
It is not uncommon for small business owners to attempt to go it alone….but it is not recommended. If you do not incorporate properly you may put your personal assets at risk. The Horton Law Group will provide you with solid advice as to the different types of business entities, the tax implications of each and we will ensure your corporate foundation is firmly established.
Litigation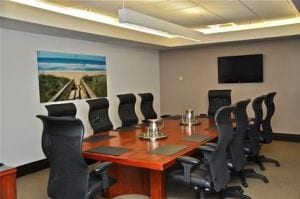 Once the foundation is paved and the business is underway, it is common for partners or board members and shareholders to disagree on the direction of a business. Business disputes (conflicts over ownership benefits, unfulfilled contractual duties or obligations, breaches of implied promises or agreements) can be time-consuming and costly. Your business should be focused on building an enterprise – not working to resolve internal disputes. The first step to effective representation in business litigation is a thorough understanding of the client's operations, goals and objectives. We carefully examine the facts and together with our clients, develop an appropriate strategy to reach a prompt, cost-efficient resolution of the dispute that is consistent with the client's goal. This can be accomplished through early settlement, alternative dispute resolution, or by litigation. Let us help you get on track. We will handle the legalities so you can get back to business-as-usual.
We handle a broad range of business litigation matters, including:
Breach of Fiduciary Duty
Business Torts
Contract Disputes
Insurance Coverage
Purchase & Sale of Businesses
Change in Corporate Structure
Corporate Dissolution
Partnership Disputes & Dissolution
Trade Secret
Unfair Competition
Wrongful termination Receiverships
For more information about our BUSINESS LAW practice  please call (561) 299-0018 to schedule a free consultation.
If you would like more detailed information about business law, click here to sign up to receive our monthly e-newsletters. Or, go to our Newsletter link to view our newsletters on-line.