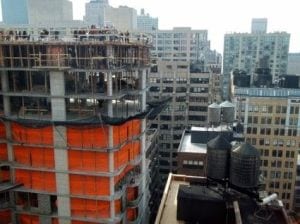 Florida law requires that construction professionals be allowed to correct construction defects before expensive litigation is commenced. Homeowners who allege Florida statutory 558 claims for construction defects must first notify the construction professional responsible for the alleged defect and allow them an opportunity to repair the alleged defect before the homeowner can file suit. There are strict notification procedures that the homeowner must follow. There are strict time frames for the builder to respond. Thus, it is critical that you move quickly and efficiently to comply with these requirements to avoid potential loss of a claim/defense or a delay in the lawsuit.
The Majority of construction defect claims allege:
Water intrusion defects
Construction workmanship defects
Defective construction products
Building and design defects
Breach of Contract
Professional Negligence
We can help you resolve your construction defect matter expeditiously and efficiently. We utilize qualified experts to help your construction defect case. From the opportunities of early resolution to courtroom litigation.
WE ARE A SMALL FIRM WITH A BIG BITE!
The Horton Law Group will fight for you whether you are looking to bring a defect claim or you need to defend against an alleged construction defect claim brought against you. Please call us at
(561) 299-0018 to schedule a free consultation.