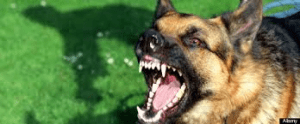 The Horton Law Group is an aggressive civil litigation law firm that will fight for you! Litigation is expensive, time-consuming and frustrating. It is NOT a process that you should handle alone. If you or someone you know has been injured in an accident, call the Horton Law Group, P.A. at (561) 299-0018 to schedule your free consultation. You may be entitled to money damages.
So What is a Personal Injury Lawsuit? You may have a claim for personal injuries if you suffer physical and/or emotional damages as a result of a third parties negligent acts. To maintain a cause of action for negligence, we will have to prove the following elements:
Duty. The defendant owed a legal duty to the plaintiff.
Breach. The defendant breached that legal duty.
Causation. The defendant's breach of this legal duty caused the plaintiff damages.
Damages. The plaintiff must incur actual damages, including but not limited to, bodily injury, medical bills, loss of wages, future medical expenses, loss of earning capacity, property damage, emotional distress damages. Loss of consortium, and punitive damages, etc….
At Horton Law Group, P.A., we offer sound and effective legal advice coupled with the personal attention that you deserve. Not all cases require litigation. A majority of personal injury lawsuits settle prior to litigation. We have years of experience in effectively negotiating claims with insurance carriers on clients' behalves. If the case is such that it cannot be resolved without suit – we will file suit and aggressively litigate your case until a verdict is reached! We are in this together. We pride ourselves with working closely with our clients. If you or a loved one was in an accident and you have questions about your case, we are here to help.
The Horton Law Group, P.A. provides quality service to clients who were injured as a result of:
Slip and fall
Car accidents
Elevator injuries
Wrongful death
Work-related injuries
Negligence
Premise Liability
Product Defect
Dog bites
Professional & Legal Malpractice
Business Litigation
Assault, Battery, & other Intentional Torts
Civil Theft
Intentional Infliction of Emotional Distress
Boating Accidents
Defamation/Slander
It is worth noting that the statute of limitations, or deadline by which to file a personal injury lawsuit in Florida, is four years from the date of the injury. If you do not file in this time, you give up your right to file a lawsuit.
Whether from a dog bite, boating accident, or slip and fall, if you've been injured in Florida, you should contact an experienced Florida attorney, especially if you believe someone else is to blame. To win money in your case, you must show that another person was careless, or negligent, and that carelessness caused your injury. If your accident was recent, you'll want to move quickly to preserve evidence. Here are a few tips to follow after an accident that injures you:
Write down everything you can remember about how the injury occurred
Get the names and contact information of any witnesses to the incident
ALWAYS Report the incident to the proper authorities. If you are in a car accident, ALWAYS CALL THE POLICE TO GET A POLICE REPORT.
Take pictures of your bodily injury and/or property damage
Contact the Horton Law Group, P.A. immediately to schedule your free consultation. You can reach us at (561) 299-0018.