We are a small firm with a BIG BITE!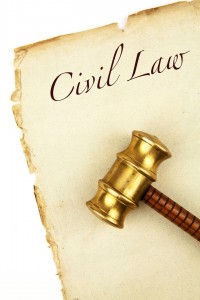 The Horton Law group will work non-stop to obtain favorable and cost-effective results for businesses of all sizes, as well as for individuals and families. We offer quality legal advise and the personal attention you deserve at an affordable rate.  Not all cases require litigation.  We will work hard to effectively and expeditiously resolve you matter in an attempt to keep costs down. On the other hand, if your case requires litigation – we will aggressively represent your interests in the courtroom.
We will assist you through every step of general civil litigation process.  Communication is key and we pledge to work closely with you to keep you fully informed of developments with your case. Our civil litigation practice includes the following practice areas:
Contract Disputes
Business Disputes

Real Estate and Real Property Disputes

Personal Injury

Insurance Litigation

Covenants Not to Compete

Commercial Litigation

Construction Defect Litigation 
With our broad general liability experience we provide a practical, affordable and aggressive approach to our clients' needs. We carefully examine the facts and together with our clients, develop an appropriate strategy to reach a prompt, cost-efficient resolution of the dispute consistent with the client's goal. You can rely on us to use our professional judgment to vigorously represent you.
If you would like more information on the services we provide, call us today at (561) 299-0018.